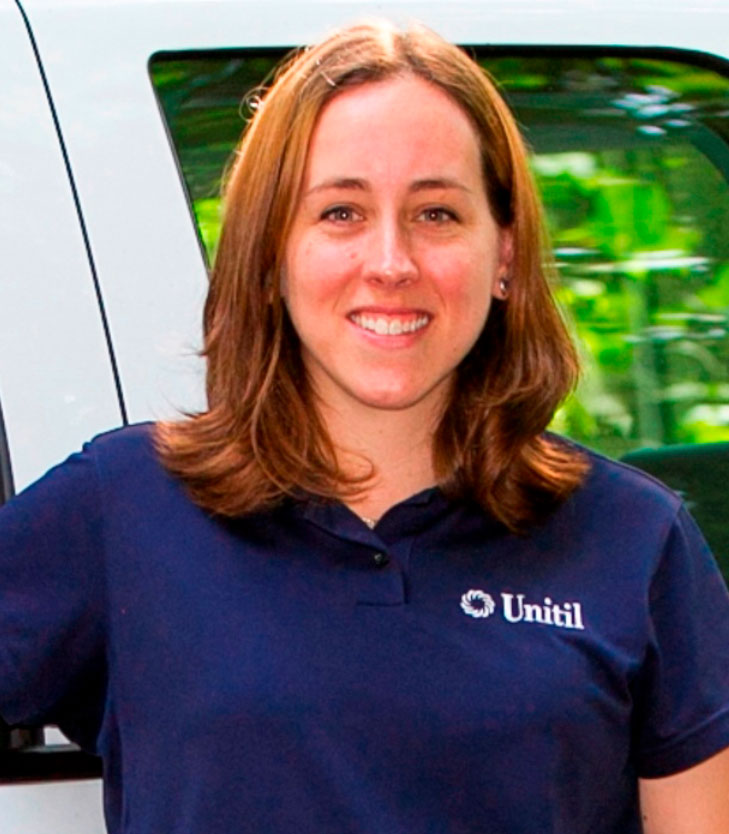 Sarah Sankowich
Board Chair
Sara Sankowich is the Manager of Forestry Operations and Sustainability at Unitil Service Corp where she manages the development and implementation of the vegetation management program and the collection and disclosure of companywide sustainability initiatives.  She has been working in the utility arborist field for 20 years.  Sara has a BS in Forest and Natural Resource Management from the State University of NY, College of Environmental Science and Forestry.  She is an Utility Arborist Association Past President, serves on numerous committees, and is the current President of the ISA New England Chapter. 
Randy Miller
Board Vice-Chair Competency & Curriculum
Randall H. Miller is CNUC director of research and development, having joined the Company in May 2017. He performs formal utility vegetation management industry benchmark studies among other responsibilities for CNUC. Prior to joining CNUC, he worked in PacifiCorp's vegetation management department for more than 23 years, including 18 running the program, retiring as the director of vegetation management. 
Miller holds a Bachelor of Science degree in horticulture from the University of Wisconsin-Madison and a master's in urban forestry from the University of Wisconsin-Stevens Point. He is an ISA Board Certified Master Arborist and an ISA Certified Utility Specialist (IL-0225 BU).  He is a widely published author, with roughly 80 publications, most notably the Integrated Vegetation Management Best Management Practices and as coauthor of Utility Arboriculture: The Utility Specialist Certification Study Guide.
Ed Anderson
Awards & Recognitions
Growing up in Northern British Columbia, Ed loved spending time in the outdoors camping and recreating. In 1996, Ed graduated from High School. Ed received his Bachelor of Science Degree in Natural Resource Management – Forestry from the University of Northern British Columbia in 2002. In the 19 years since, Ed has practiced forestry in Alberta and British Columbia. In 2005, he became a Registered Professional Forester with the Alberta Association of Forest Management Professionals (AAFMP).
Ed spent seven years in Alberta and British Columbia working in the traditional forestry sector holding positions in natural resource planning, timber operations, and silviculture. For the last twelve years, Ed has been working in the non-traditional forestry sector with the ATCO Forestry Operation and Planning groups. While at ATCO, Ed has had many roles with the company, from 2009 to 2012 while living in Vegreville, he looked after vegetation management operations for the southeast region of the province as the Regional Supervisor. In 2013, Ed moved to Grande Prairie where he became the operations Supervisor for the west region of the province and later became the Supervisor of Technology and Operations Support. In 2014, Ed then moved to Edmonton, becoming the Planning Supervisor for the group. In this role, he has been responsible for the Forestry group's financial and regulatory reporting, looking after the group's technology solution with the implementation of Clearion software, and also leading the standards management for the group, which includes looking after our inventory capture and the contractors who carry this work out for ATCO.  
Ed served as Councilor of the AAFMP from October 2015 to May 2017 as the Co-Chair of the Policy, Acts, Regulation, and Bylaws Committee. Ed has also served as the President and Vice President of the Utility Vegetation Management Association where he is currently the Past President on the Board of Directors. Ed also serves on the Board of Governor's for the Utility Vegetation Management Professional Development Program.
Eric Brown
Sponsorship & Financial
Eric is currently the Utility Arborist Association (UAA) President – (2019-2020) Elect (2018/19) Vice President (2017), and Western Region Representative (Since 2015).
Eric has been actively involved in the North American Transmission Forum (NATF) since 2009 leading and participating in Vegetation Management Peer Reviews across North America. 
Eric is currently on the NATF Vegetation Management Core Team, Reliability Action Response (RAT), and supports the NATF Vegetation Management Practices Team.
Eric was invited to participate as a subject matter expert (SME) on the Wildlife Habitat Council's Integrated Vegetation Management Project Guidance Team (2015). Finally, Eric has been a Director for Eldorado County Fire Safe Council (2017- Present), where he has been contributing as a utility representative for several years.
Eric has a B.S. in Natural Resource Management with emphasis in Forestry and Range Management from University of Nevada-Reno (1998). He is a Certified Arborist through the International Society of Arboriculture (ISA). He also holds a Qualified Applicators License (QAL) through the California Department of Pesticide Regulation. Tree Risk Assessment Qualified (TRAQ).
Eric Brown is currently the Vegetation Management Manager for Sacramento Municipal Utility District (SMUD) in Grid Assets responsible for the Electric Transmission and Distribution Vegetation Management program. Previously Eric worked as the Supervising Northern Program Manager for Pacific Gas and Electric Company's Electric Transmission Vegetation Management Program. Eric has held several roles of increasing responsibility while at Pacific Gas and Electric for 20 years (8 as a contractor with ACRT and 12 as a PG&E employee) on both the Electric Transmission and Distribution side of the business. Eric and colleagues were also awarded (2) Richard A. Clarke Champion awards for Environmental Leadership specifically for; American River Pollinator Partnership Project (2014) and Electric Transmission Right-of-Way Stewardship Accreditation (2015). 2020 SMUD Power Done Right Award, Wildfire Mitigation Plan Team.
Eric has 24 years of experience working in the Vegetation Management industry, which includes areas of industrial forestry, range management, and utility forestry respectively.
Jim Downie
Awards & Recognitions
Mr. Downie has over 35 years of experience in the utility industry and currently serves as Principal of Utility Services at EDM International. Prior to this he served as president of Environmental Consultants/ECI as well as director of a large Midwest utility where he was responsible for electric and gas vegetation management and asset inspections. Mr. Downie has a bachelor's degree in Biology with a minor in Environmental Science. He is an ISA Certified Arborist, Utility Specialist, is TRAQ qualified and served as president of the Utility Arborist Association from 1996 to 1997.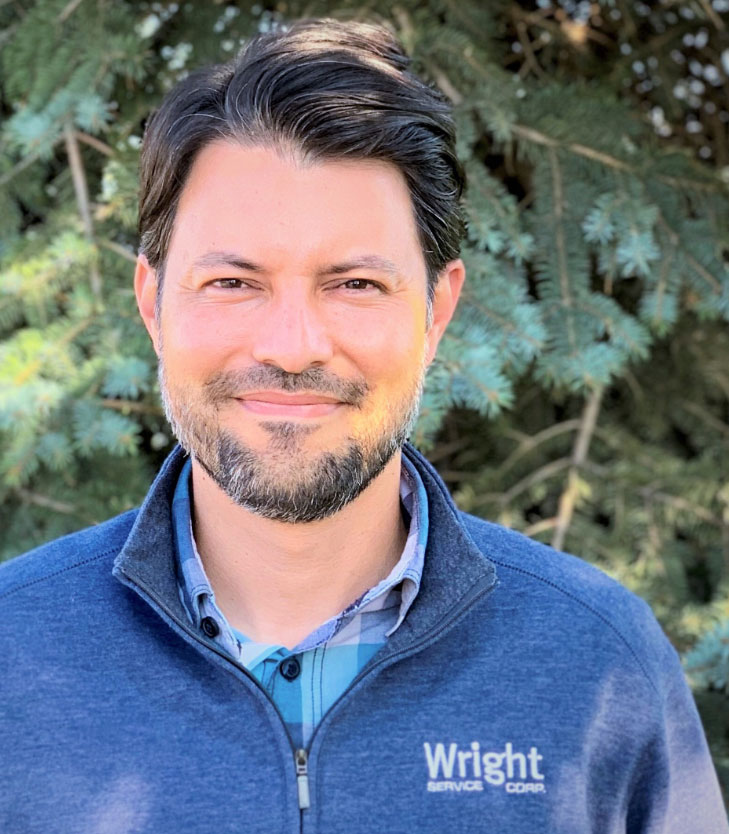 Jesus Vetencourt
Marketing & Promotions
Jesus Vetencourt joined Wright Tree Service in 2006. He held various positions of increasing responsibility in Nebraska, Iowa and Texas before relocating to Calgary, Alberta and assuming the role of Vice President-Canadian Operations in 2018. Jesus is responsible for the execution of the company's operational strategy in Canada. He holds an ISA Utility Specialist Certification.
John Goodfellow
New Programs
Mr. Goodfellow has over 40 years of experience in the utility industry, having held positions of increasing responsibility for Utility Vegetation Management (UVM), Transmission & Distributions (T&D) operations, maintenance, engineering, and construction at three large investor-owned electric & gas utilities.  He has significant management experience with utility engineering, constructions, operations, maintenance, and emergency response, servicing as Managing Director of a contract Service Provider responsible for an outsourced T&D organization at a large investor-owned utility. 
John worked directly with the Arbor Day Foundation in creating that organization's "TreeLine USA" program which recognizes utilities for excellence in maintenance and construction activities in the urban forest.  He was directly involved with development of the "Right of Way Steward" accreditation program recognizing excellence in Integrated Vegetation Management (IVM) on the North American high voltage power grid and pipeline rights-of way, and serves as Chair of the Technical Advisory Committee of the Right of Way Stewardship Council.
Mr. Goodfellow is author of two industry Best Management Practices: "Field Guide to Closed Chain of Custody for Herbicides in the Utility Vegetation Management Industry" (UAA 2011), and "Utility Tree Risk Assessment" (ISA 2017).
Mr. Goodfellow received a Bachelor of Science in Environmental Resources Management from SUNY College of Environmental Science & Forestry, and a Bachelor of Science in Forestry from Syracuse University.  He is a member of SAF, ISA, UAA, and IEEE.
Larry Abernathy
Awards & Recognitions
Larry Abernathy has over 51 years of experience in the utility arboriculture industry and is a retiree of the Davey Tree Expert Company. His successful 49-year career with the Davey Tree Surgery Company began as an entry-level arborist and (after moving through the field ranks and management ranks) ended as the Vice President & General Manager. Larry is the recipient of the John Davey Award of Excellence.
Larry is active with the Utility Arborist Association, having once served a Director on the Executive Board.  In 2014, Larry was the recipient of UAA's Lifetime Achievement Award and in 2020 received the President's Award for his involvement in the development of the UAA/Butte College Utility Arborist Training Program (a 200-hour standardized course for entry-level trainees).
Larry has a AS in Business Administration, is an ISA Certified Arborist/Utility Specialist and a Certified TreeCare Safety Professional (CTSP). He continues to stay active in the industry as independent consultant. He is currently an advisor and contributor to the California Community College (Butte College) Utility Arborist Line Clearance Program and serves on the Board of Governor's for the Utility Vegetation Management Professional Development Program (UVM PDP).